Business Liquidation Service in Las Vegas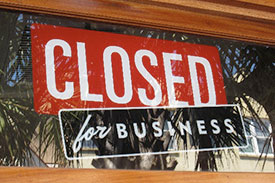 At Residential Liquidation, we pay cash upfront for office equipment, decorations, furniture, and other business inventory. This helps you to recoup some of your losses if you need to close a business quickly. After all, it can be cumbersome to work with a clean slate if you still have property or inventory from your old business lurking.
Other advantages to business closeouts include:
Not paying for old inventory storage
Making accounting and taxes easier
Giving you quick cash for merchandise you do not need
Freeing up rented business space as soon as possible
Avoiding dumpster pickup and removal
Avoiding auction preparation, advertising, and sales
Saving on labor costs by having someone else do the work for you
Paying off business debts quickly
Getting rid of outdated merchandise so you can buy updated stock
Why Use Residential Liquidation When Closing Your Business?
Old merchandise and inventory items are always easy to sell, but other business items can be a part of a closeout. In particular, retail furniture, decorations, and office equipment may qualify as sellable items. In some scenarios, used items can become part of the business closeout contract.
Sell us your old merchandise today
When you are ready to use your business liquidation services, you are calling someone you can trust. We are happy to answer all of your questions, and we can make an appointment to view your inventory. Once we have a better idea of what you have to offer, we can make a bid that will resolve your financial worries quickly and easily. To get started, call Residential Liquidation and speak to one of our friendly staff.